When you support us, you also support the world.
With every item we pour in our passion for animals and our excitement for sustainability.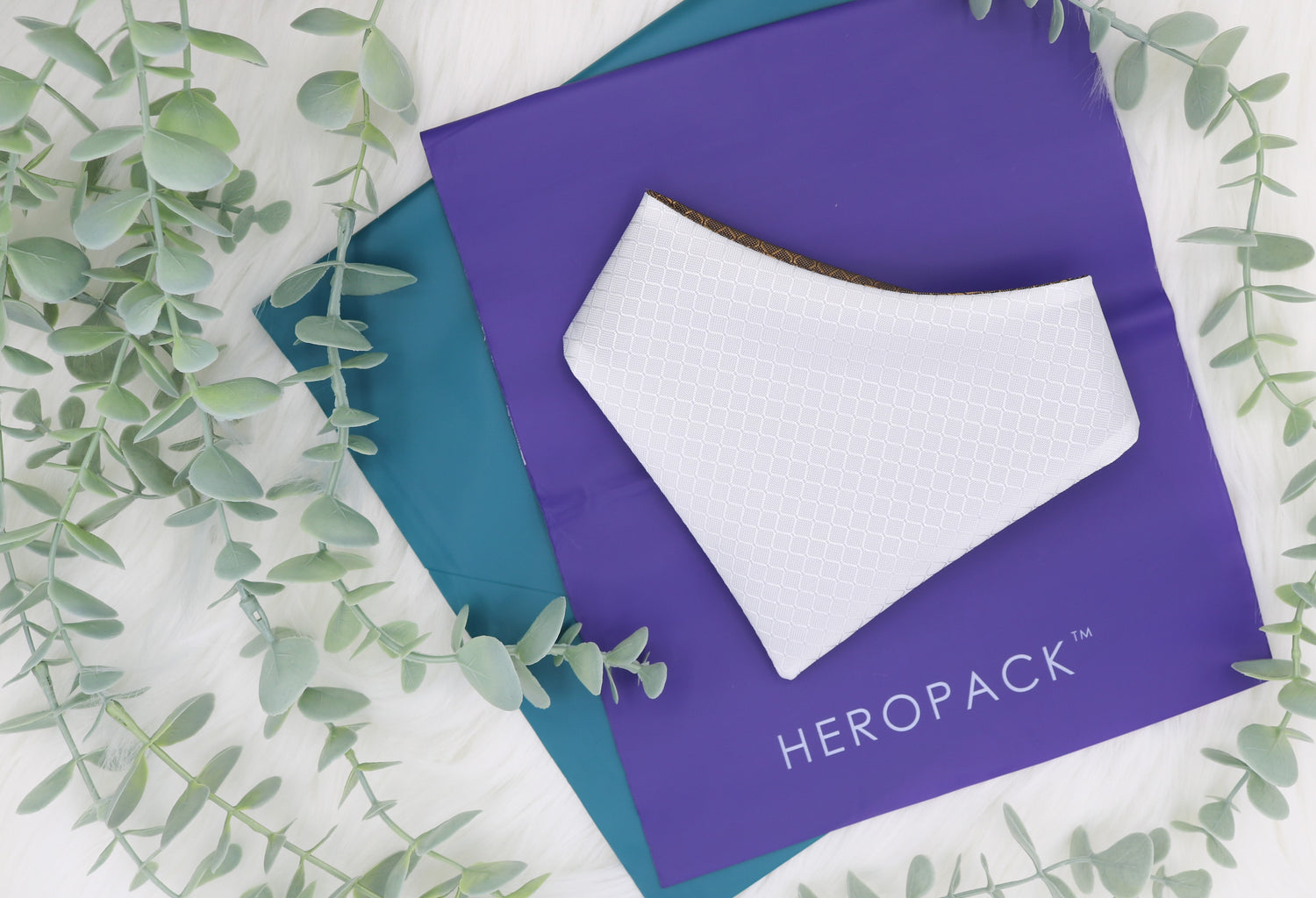 Sustainable Packaging
We use Hero Packaging, a environmentally sustainable, waterproof mailer made mostly of cornstarch, straight out of Australia. 
We support their mission of making Earth-saving, compostable, zero-waste packaging products that are also kinda cute.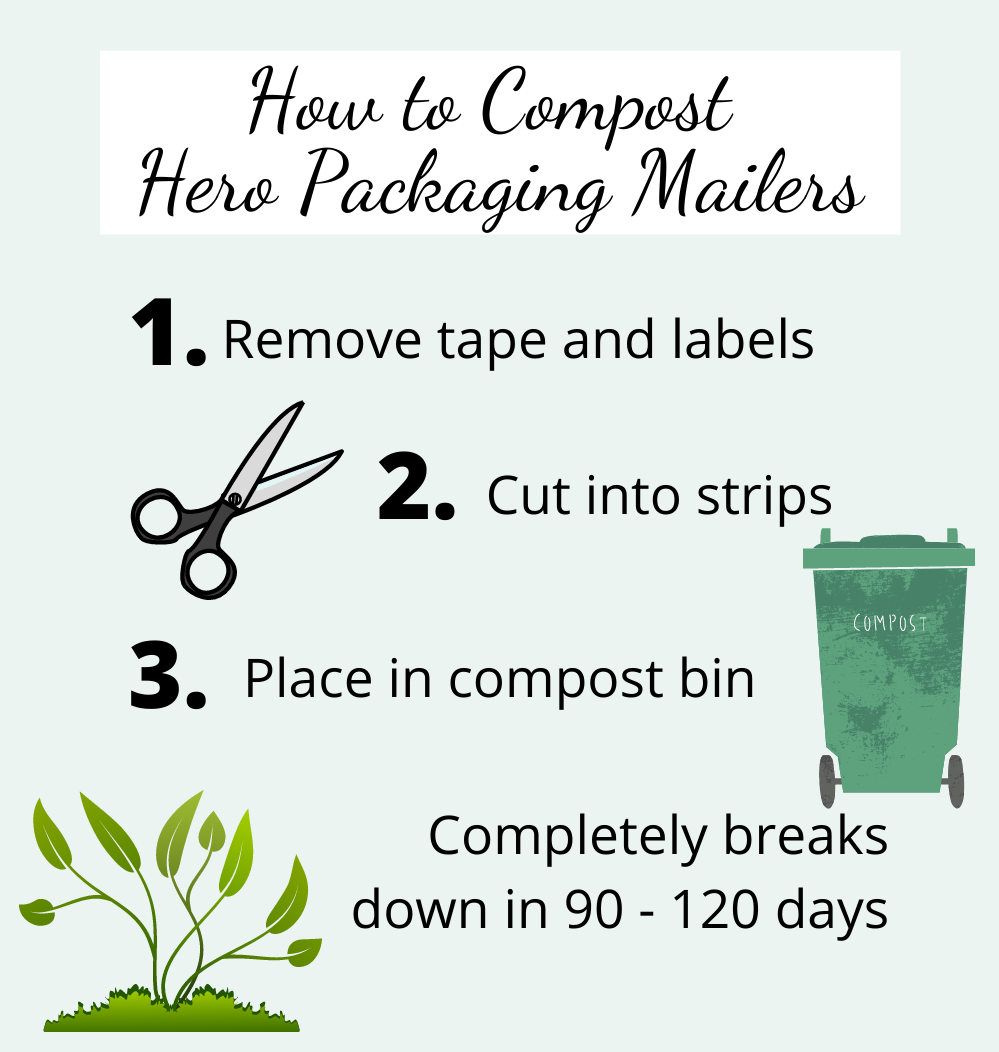 Home Compostable Mailers
We are proud to use these reusable and home compostable mailers. 
Remove labels and tape
Cut in to strips
Place in compost bin
Will completely breakdown in 90 - 120 days
To find out more on how to compost them.
Click Here.
What if they end up in the landfill?
Hero Packaging still breaks down in landfills! 
Although, it takes about 2 years in a landfill versus a home compost bin.
What about the tape?!
It is compostable too! 
Hero Packaging saves the day yet again.
The vegan tape is made up of a natural rubber adhesive and Polyactic Acid (PLA), and sticks to everything. 
Recyclable Shipping Boxes
Get your goodies in a box? 
We work with EcoEnclose to package out larger items. 
They are made from 100% recycled content, and 95% post-consumer waste. Made right here in the US. 
The boxes are 100% curbside recyclable. 
What is in the package?
We are eco-conscious about more than our adorable mailers and boxes. We focus on reducing waste when we finish off your items.
Out with the ribbon, in with twine

Ribbon is usually made from cloth or plastic. At the beginning of 2021, we said good-bye to ribbon and hello to hemp twine.

Why? Hemp is one of the fastest growing plants on Earth, right up there with bamboo. 

Hemp is multi-purpose and easy to reuse. You can use the twine to help secure plants to stakes, or a tie kitty's favorite toy to the end as a makeshift cat wand.

When you got your package, what did you use your twine for?

Catnip Pouch

We are proud of the catnip we use. We know kitties go crazy for it. 

When you get catnip in a clear plastic bag, you guessed it. It's biodegradable! 

We want your kitty to enjoy the nip without worrying about the environmental impact. 

Brown Bag Catnip

Purchase some nip for your feline friend? It comes in a recyclable brown bag.

Cut off the adhesive part at the end and toss the bag in the recycle. 

Ta da. 

You feel good about recycling, and kitty feels good about the new catnip.

Tags by The Beam City

Our bandana tags are made from vegan leather, while our tote bags have a wood tag. Both are laser engraved.

They add a wonderful high quality touch to all of our work. 

More of The Beam City's work,click here.
Got questions about our packing either internal or external?
Feel free to reach out to us.
Tail Wags and Purrs,
Josie and family
Contact Us
TERMS
Compost

Decayed organic material used for plant fertilizer

Compostable

Organic material able to decayed and made into compost

Sustainable

Able to be maintained at a certain rate or level without impacts on future generations

Biodegradable

Capable of being decomposed by bacteria or other living organisms