Frequently Asked Questions
Welcome to The Luminous Pets's FAQ page! We're covering our most asked questions. If you are unable to find an answer to your question, reach out to us!
Tail wags and purrs,
Josie, Isiah and family
Product Information
How do I know what size bandana to order for my pet?

All of our bandanas come with three metal snaps that provide a 3 - 4 inch range.

It is best to take the time to measure your pet's neck size.
A simple way to do this is to measure a collar that already fits them. Then, I add one inch to the collar measurement. This is because collars tend to be tight against the neck, while we want the bandanas to have more space for comfort.
Take that number to our sizing guide on any product and see where your furbaby fits.

If you are still unsure, feel free to reach out via our Contact Page for sizing assistance. Over the years, Isiah and I have honed our ability to accurately size furbabies.
I am ordering for someone else and don't have their pet's neck size. What can I select the best fit?

There are a few things we can do!
First off, if you have a picture, or even a general description send it to us on our Contact Us Page or via Instagram. Over the years, we have really honed in our ability to accurately gauge which size would fit the best.
Otherwise, if you feel more comfortable, we do sell Digital Gift Cards.
How do I clean my bandana?

It is best to hand-wash the bandana with mild detergent. Then let the bandana hang dry. If there is some wrinkling, use an iron on low setting to gently go over the bandana. Make sure to avoid the tag and the metal snaps.
How do I clean my catnip playmat?

First up, remove the 2 drawstring pouches from inside the mat, and dump out the old catnip blend. Then you can simply toss the mat into your washer and dryer with like colors. Otherwise, you can hand-wash. Once dry, remember to refill the drawstring pouches with fresh catnip, and re-insert into the mat.
Do you make custom orders?

Currently, we do not offer custom designed accessories or toys.

If you are interested in wholesale items feel free to use the Contact Us Page to reach out to us, we would love to chat.
Catnip & Valerian Root Blend
What is difference between catnip and valerian root?

Did you know about 1/3 of the cats are not impacted by catnip! The ability to react to catnip has a genetic component. If your kitty does not respond to catnip, they will most likely respond to valerian root, which produces a similar reaction to that of catnip.

Learn about Our Catnip - Valerian Root Blend
Where do you get your catnip blend?

We source our organic catnip - valerian root blend from a local farm in Washington State. There they grow the herbs, harvest, dry and mix our blend.
How long does the catnip blend last?

It depends on how it is stored. Keep the catnip in a cool and dry location. Our catnip jars are a great way to keep it fresh.

If you have one of our kicker toys, we have heard of many kitty customers playing and reacting to their toys well into a year.

If you are using our catnip playmat, we would recommend refreshing the catnip often, depending on how many cats you have an how frequently they are playing on it. This way, kitty always has the freshest and most potent catnip.

Long story short, our catnip blend lasts so long, because we get it straight from a local farm. Learn more about our blend.
Policies
When will I receive my order?

Once you receive your confirmation email, it takes us 5 to 7 business days (excluding weekends and holidays) to handmake, package and ship. You will receive another notification when your order has shipped.

In November and December, we tend to have an announcement bar at the top of our Home Page, that states our current processing time. If there is no current announcement, it will take us no more than 2 weeks to ship your order.

If you have any questions about our current processing time, please do not hesitate to reach out via our Contact Us Page.

On the rare occasion, if there are any changes to this timeline, we will reach out to you directly.
How do I make changes to an order I've already placed?

If you are questioning the size you selected, or thinking a different product will work out better, reach out to us asap. We cannot guarantee that we are able to make edits, but we will try our best to accommodate.
Can I cancel my order?

Orders can be cancelled within 24 hours of being placed, if your order has not shipped yet. If you need to cancel, please email us at theluminouspets@gmail.com
What are your shipping rates?

Shipping is calculated at checkout and is based on the weight and destination of the package. You can preview different shipping options before you place your order.
We tend to use United States Postal Service (USPS).

Once the packages have been scanned into USPS, we are no longer liable for lost, stolen, or damaged packages. If you have any concerns about your package, please contact the carrier with any questions.
What are your shipping policies?

In general, we process your order within 5 - 7 business days (excluding holidays and weekends). Shipping rates are calculated at checkout depending on your location and preferred shipping speed.
What is your return policy?

Non-custom items may be returned or exchanged within 1-4 days of delivery. Items must be in original packaging, unused and unwashed.  Buyer will be responsible for all associated return shipping costs. Refunds are issued in the form of payment received. 

Read all our Return and Refund Policies.

If you have follow up questions, reach out to us via Contact Us Page.

Do note, that our products are photographed in a lightbox. Therefore, there may be slight color variation between on screen image and in person. 
Miscellaneous
Do you offer wholesale pricing?

We do!
At this time we work with a select few locations around the Portland Metro area to stock various products.

If you are interested in working with us, please reach out to us via our Contact Us Page. We would love to get to know you and see if we are a good fit.
I still have some questions, how do I contact you directly?

Feel free to reach out, we would love to chat. You can email us at theluminouspets@gmail.com or reach out through our Contact Us Page.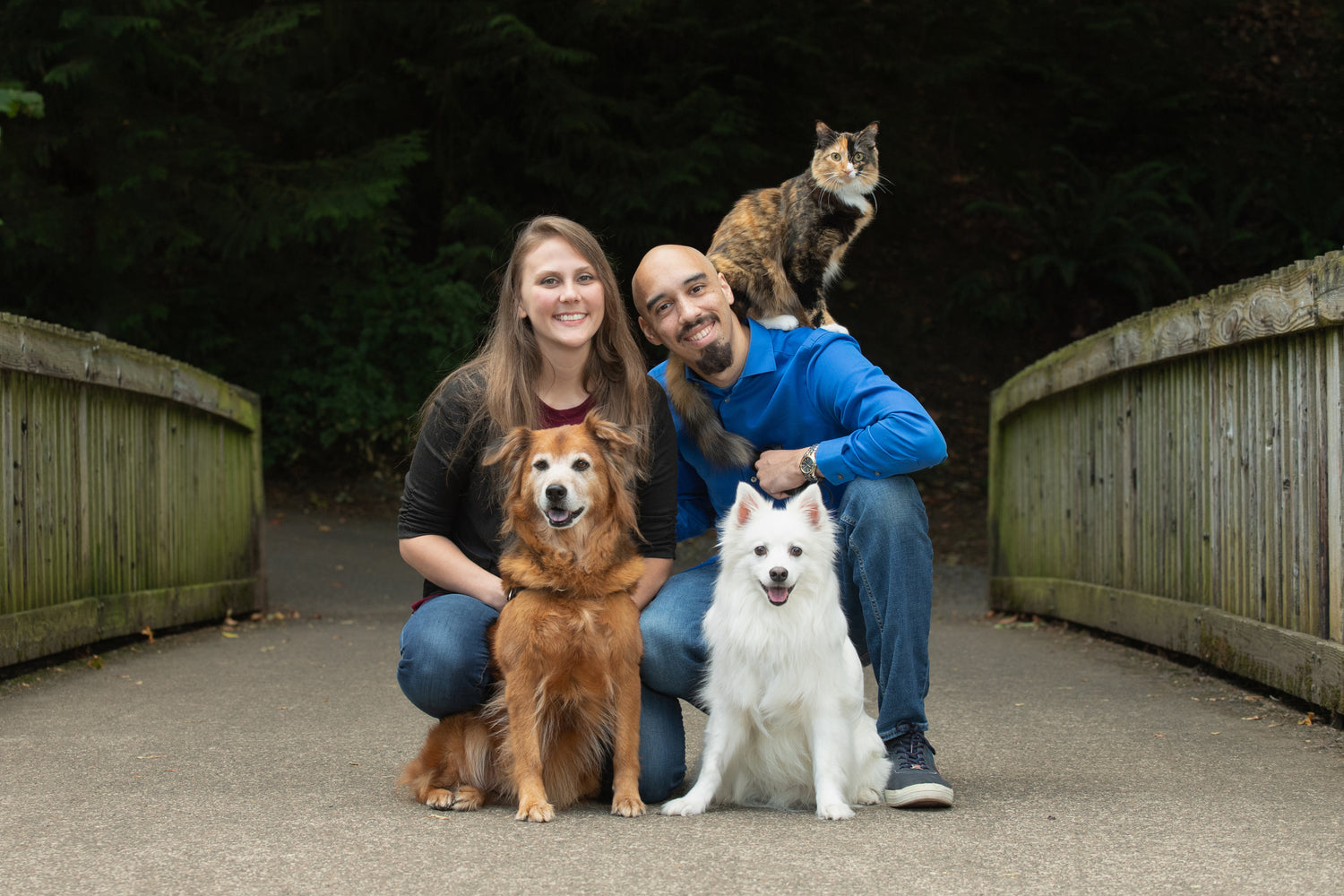 Disclaimer
The Luminous Pets is not responsible for damages or injuries due to lack of supervision, negligence, or misuse while wearing or engaging with our products. Supervise your pets while wearing or playing with our products. Thank you.
Contact Us