The Luminous Pets is not made up of your average pet lovers. Dogs and cats are so much more than pets, they are our furbabies, and they deserve the very best!
~Josie and Isiah
Read More About Us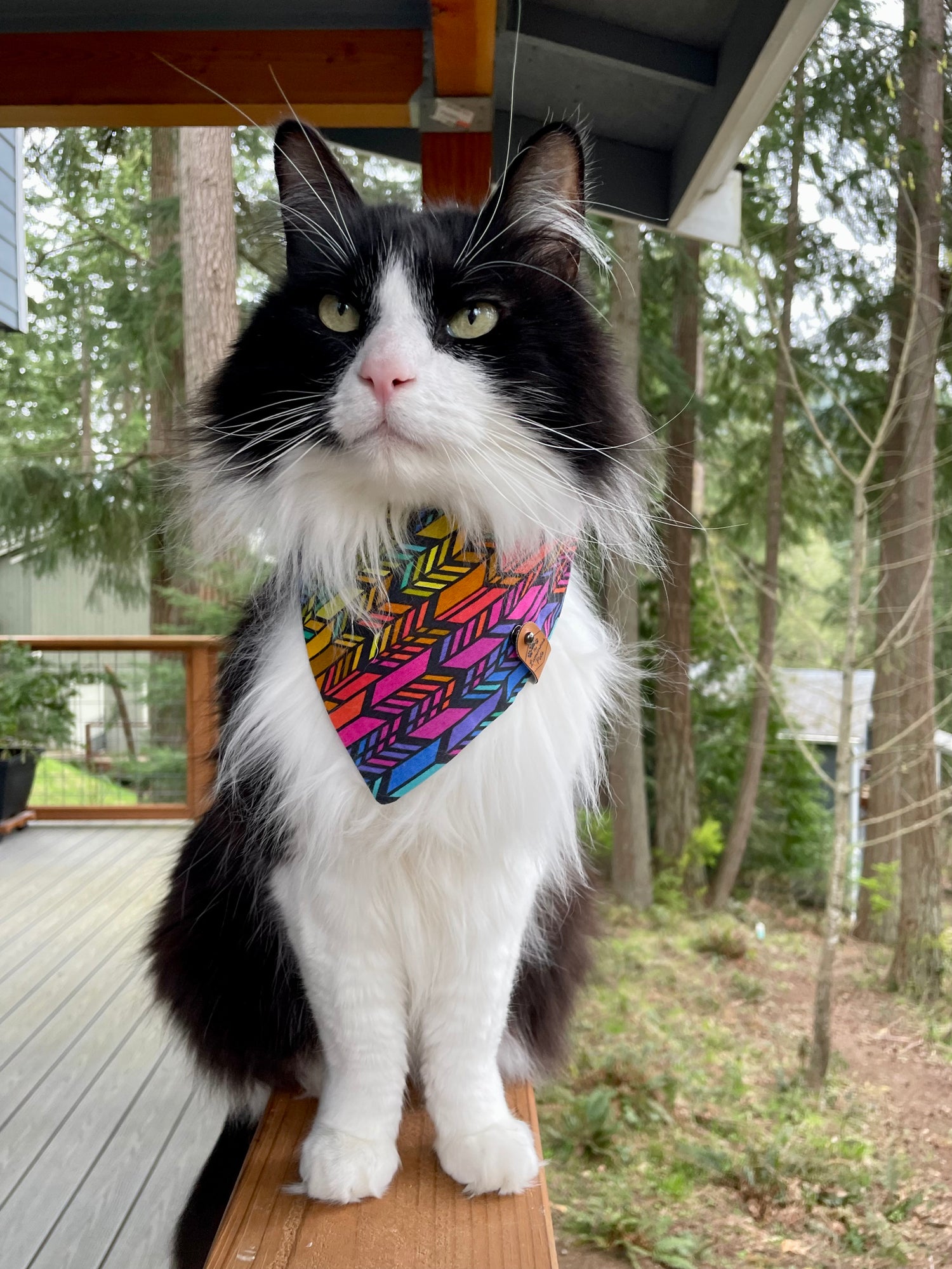 Unique Handmade Products
Cotton bandanas have a curved neckline to reduce bunching around the neckline of dogs and cats
All bandanas come with 3 metal snaps, so no pesky trying to tie a knot that will hold
Cat toys are made with an organic blend of catnip and valerian root
Refillable cat mats have a Velcro opening to keep the catnip fresh 
Bowties come two elastic styles, especially great for our feline friends
View Best Sellers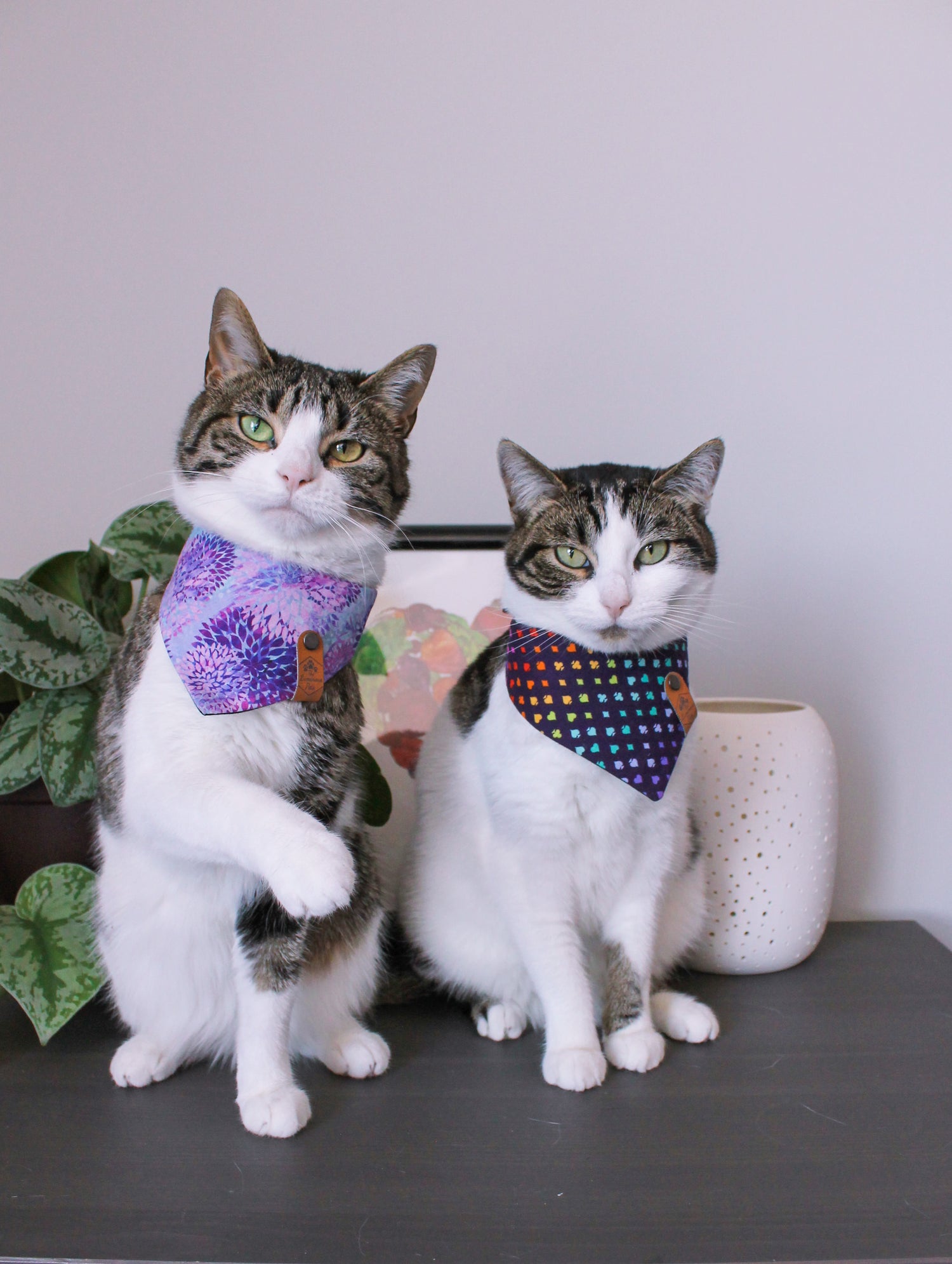 Supporting Other Small Businesses
Catnip and Valerian root are locally grown and harvested in Washington State
Vegan leather tags on our bandanas are laser engraved by a husband and wife in New Mexico
Satin logo labels on cat toys are printed by small shop in Hillsboro, Oregon
Fabrics tend to come from local fabric shops, Etsy or Spoonflower designers
Focus on Sustainable Practices 
Catnip and valerian root are organically grown with a business that focuses on sustainability and environmentally friendly practices
Medium to large orders are shipped in recycled (and recycleable) cardboard boxes, lined with recyclable "tissue" paper from EcoEnclosed
Small orders tend to be shipped in compostable mailers, that break down in landfills or your home composting pile within a year
Let's Connect!
Contact Us!

Got a burning question? Reach out to us!

We are here to help with everything from sizing, to color coordinating with your pet's fur color, and just to chat about how darn cute your furry one is!

Follow our Instagram

Got an adorable picture of your furbaby...

We know your phone is filled with hundreds of them. Don't be shy, DM us!

It is the best part of making pet accessories, seeing and chatting with other pet lovers.