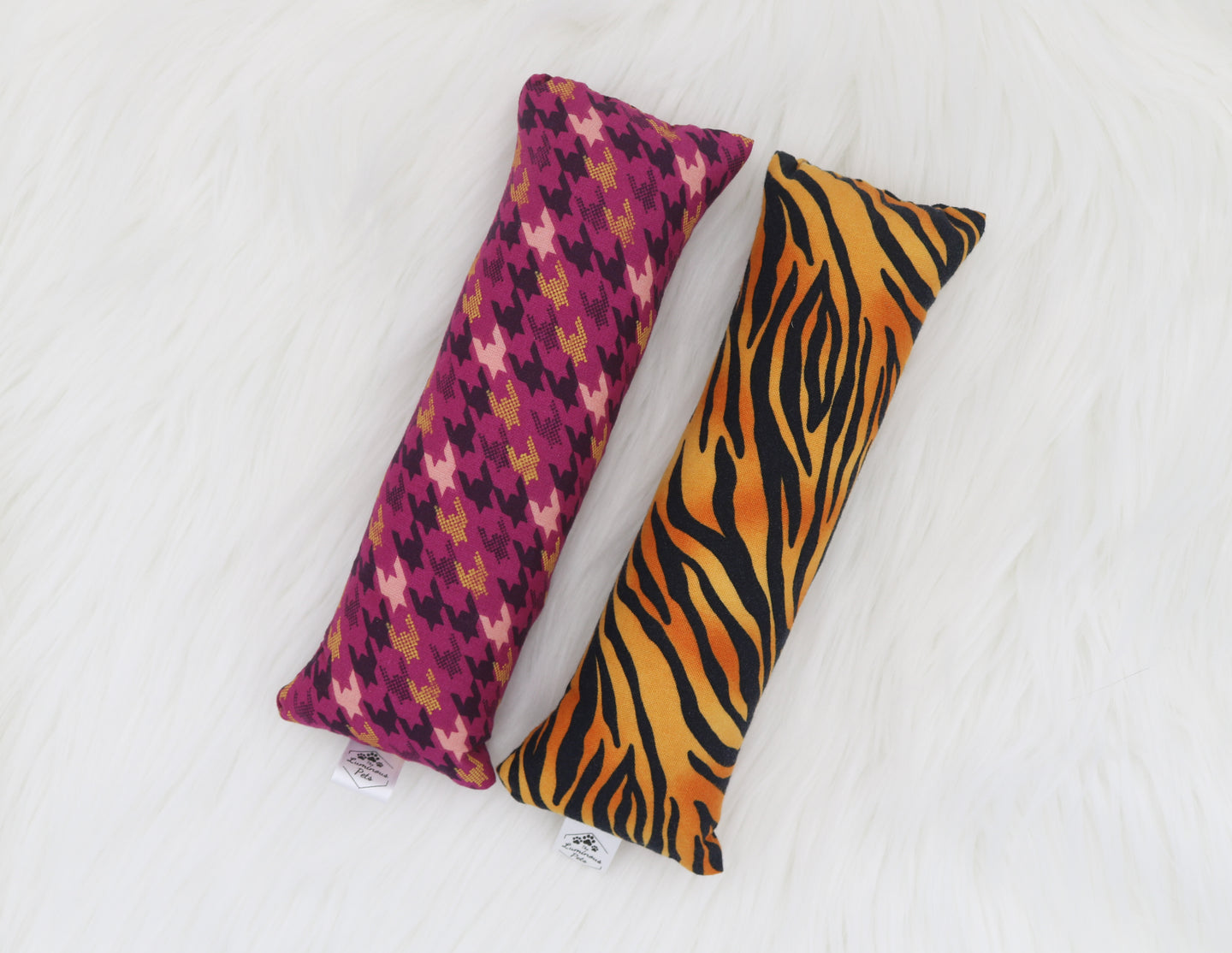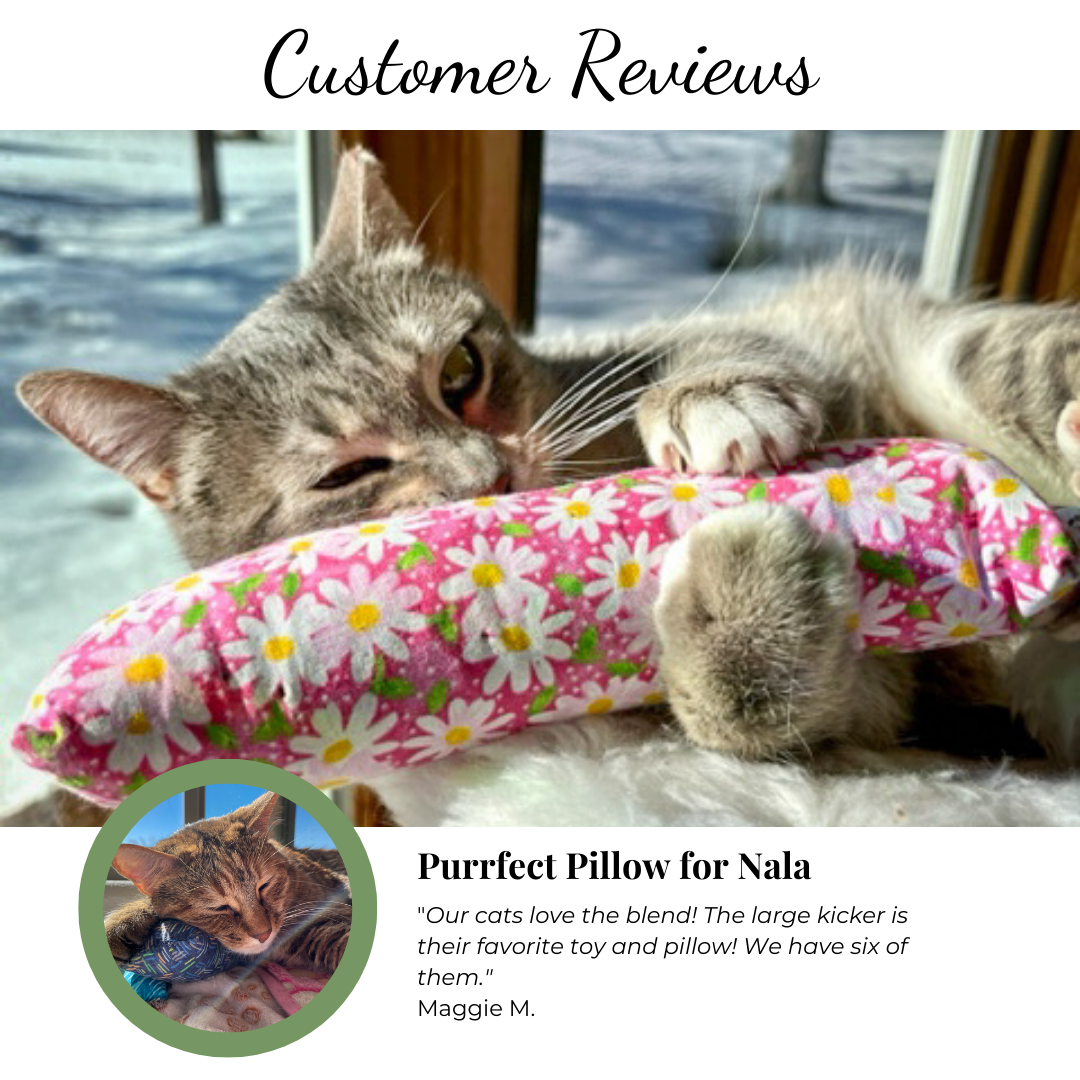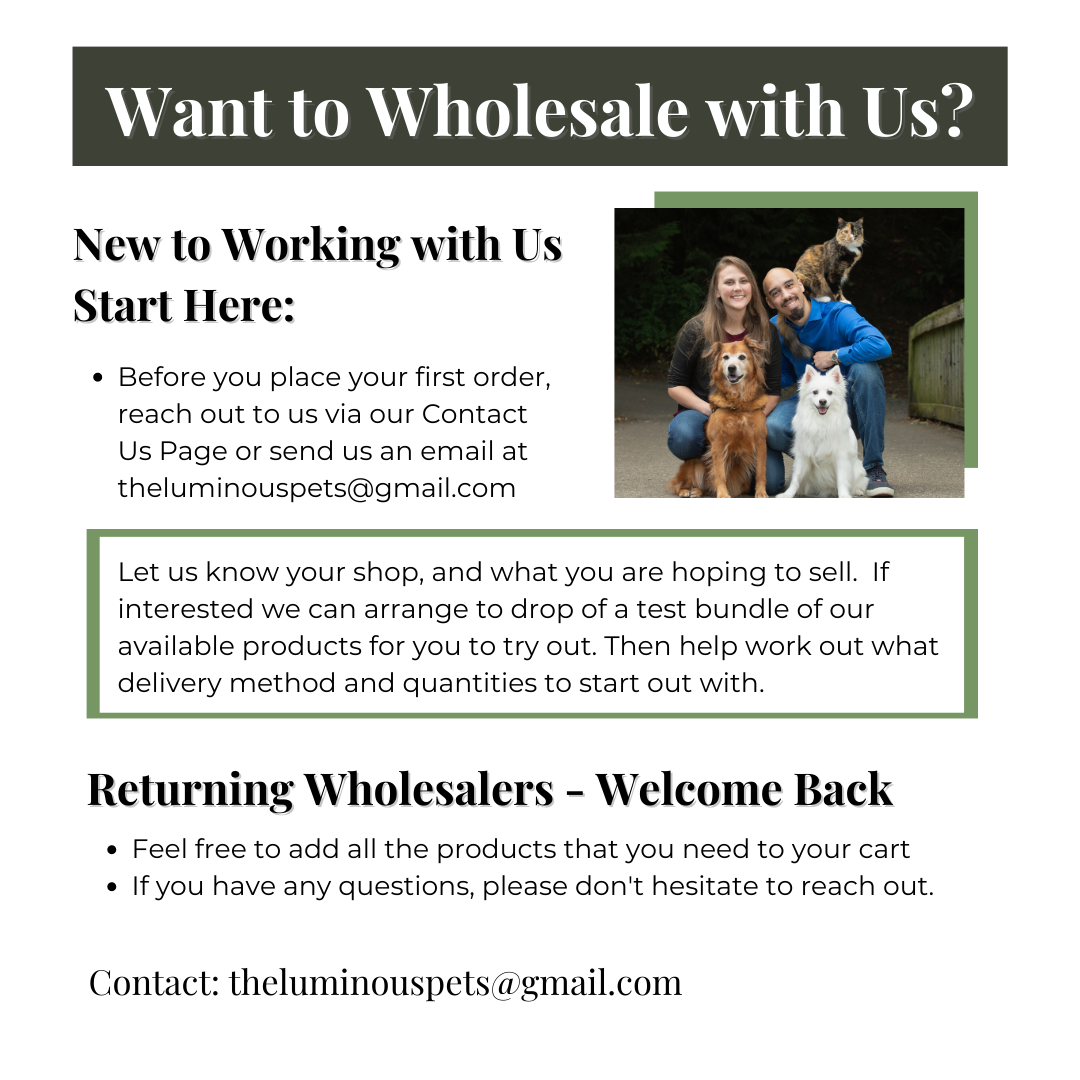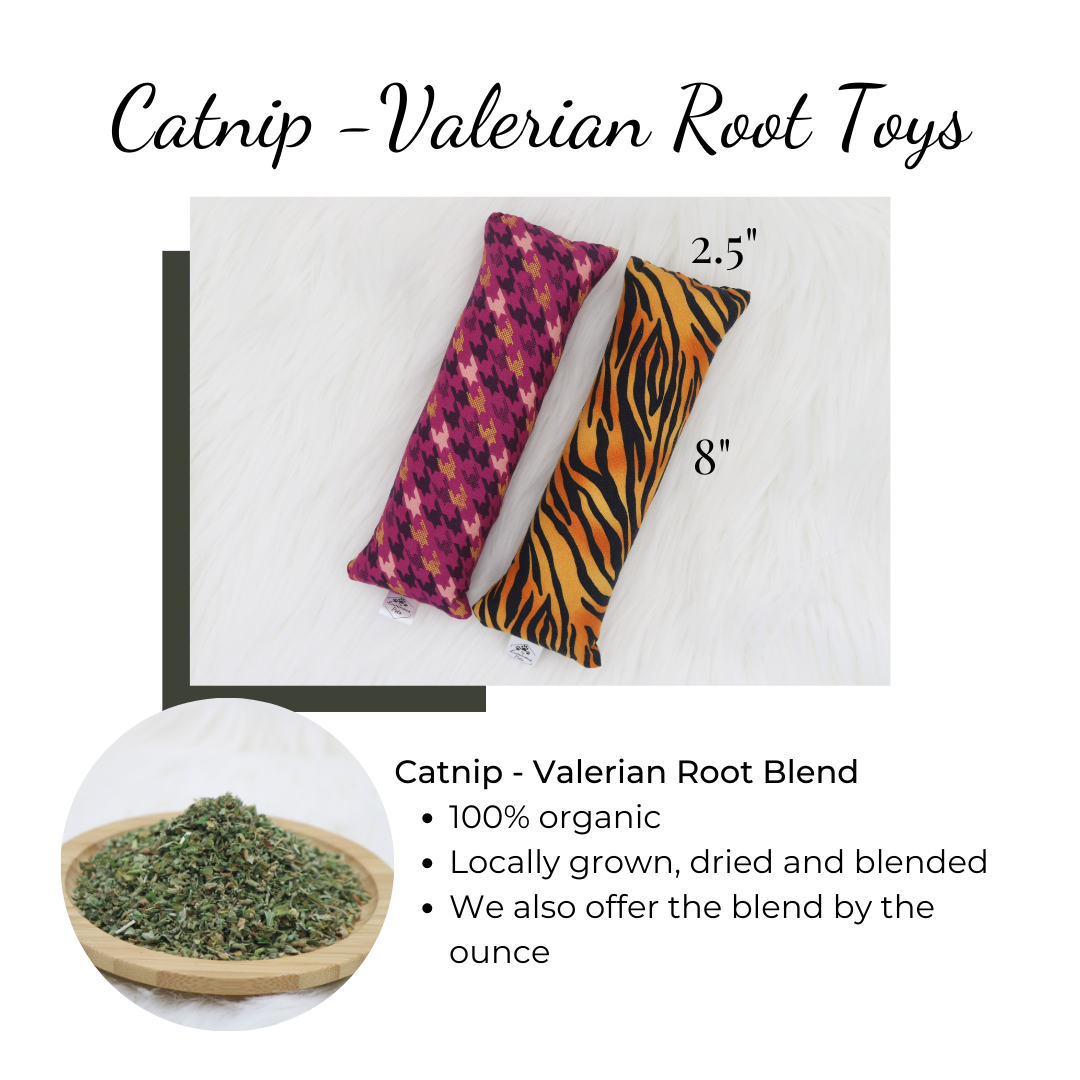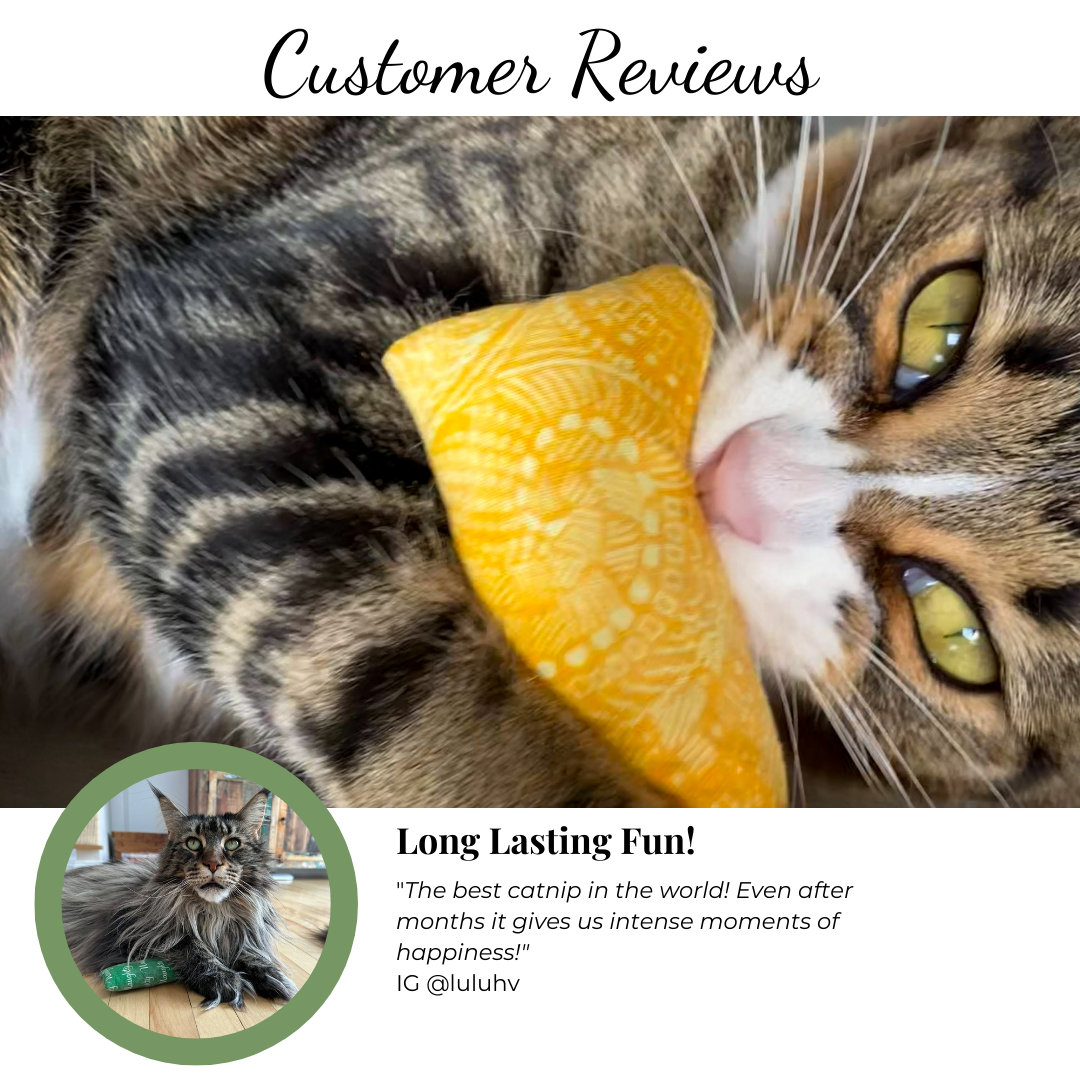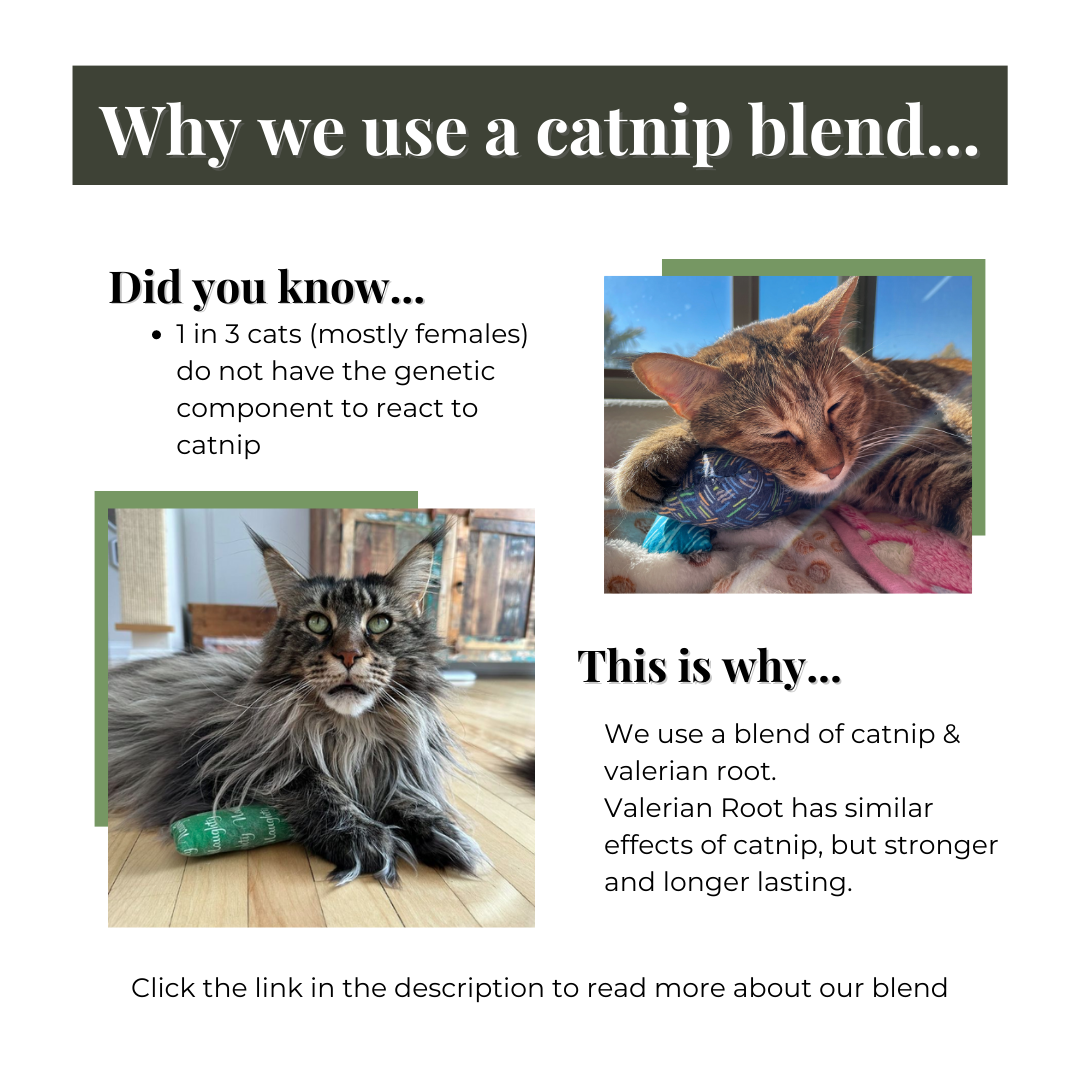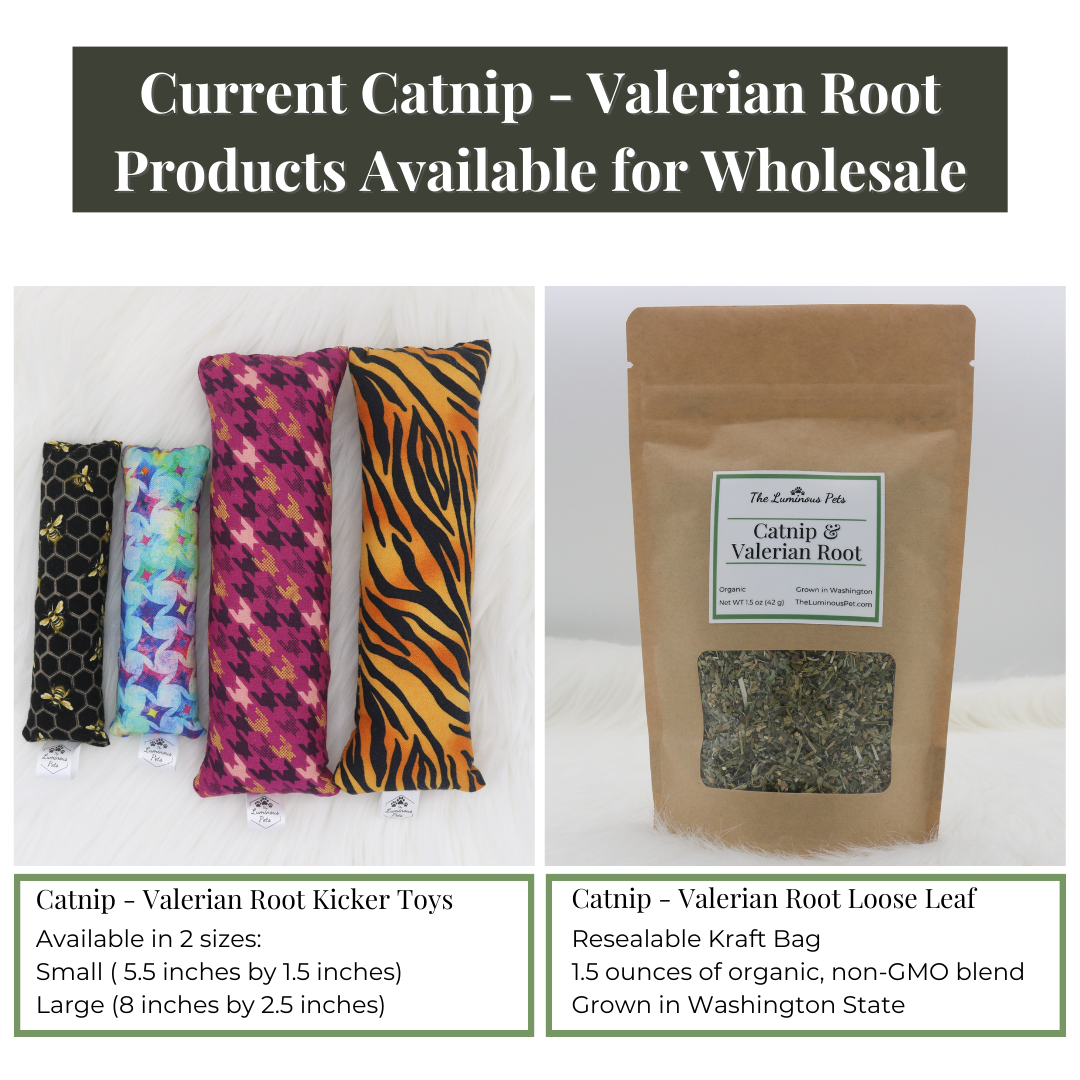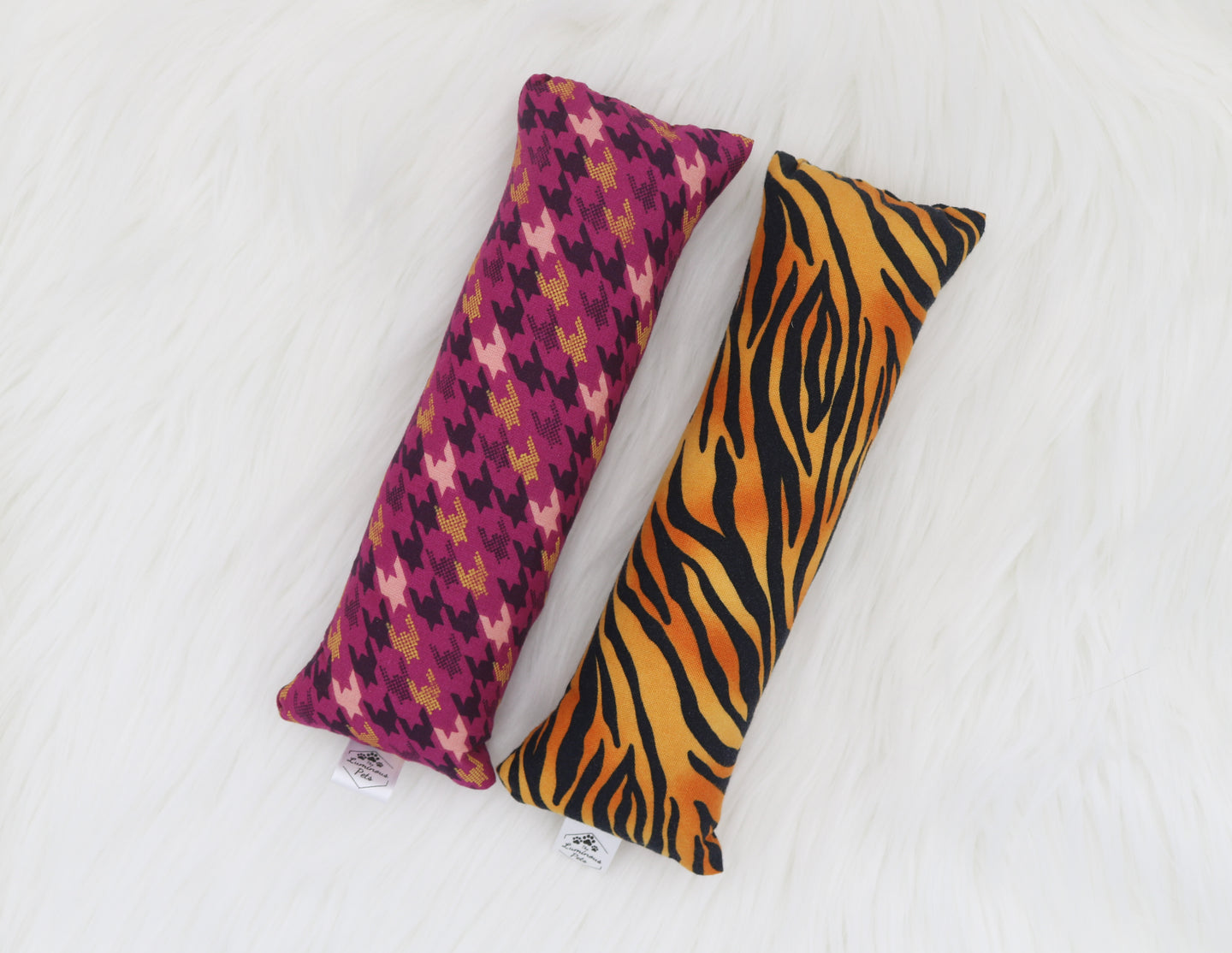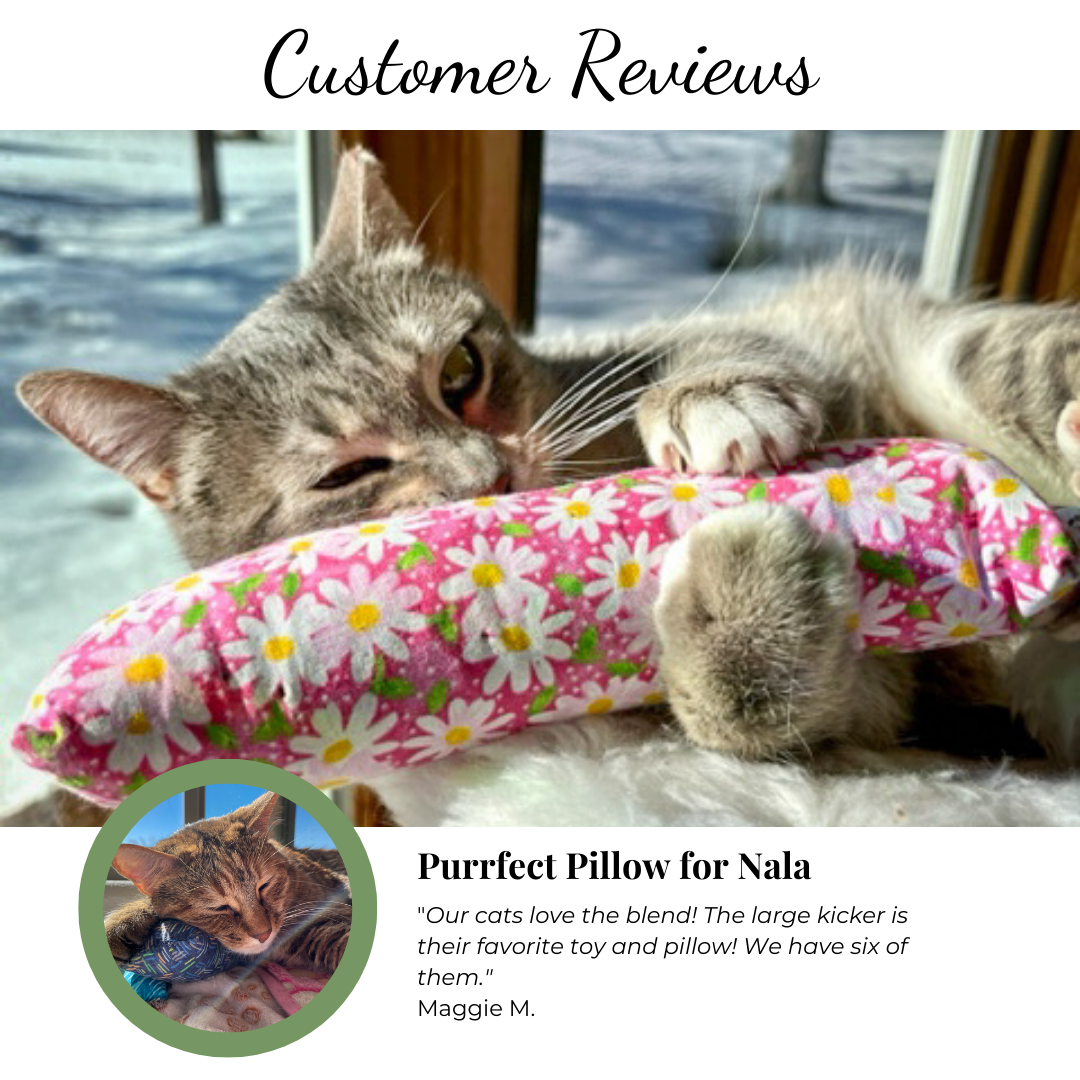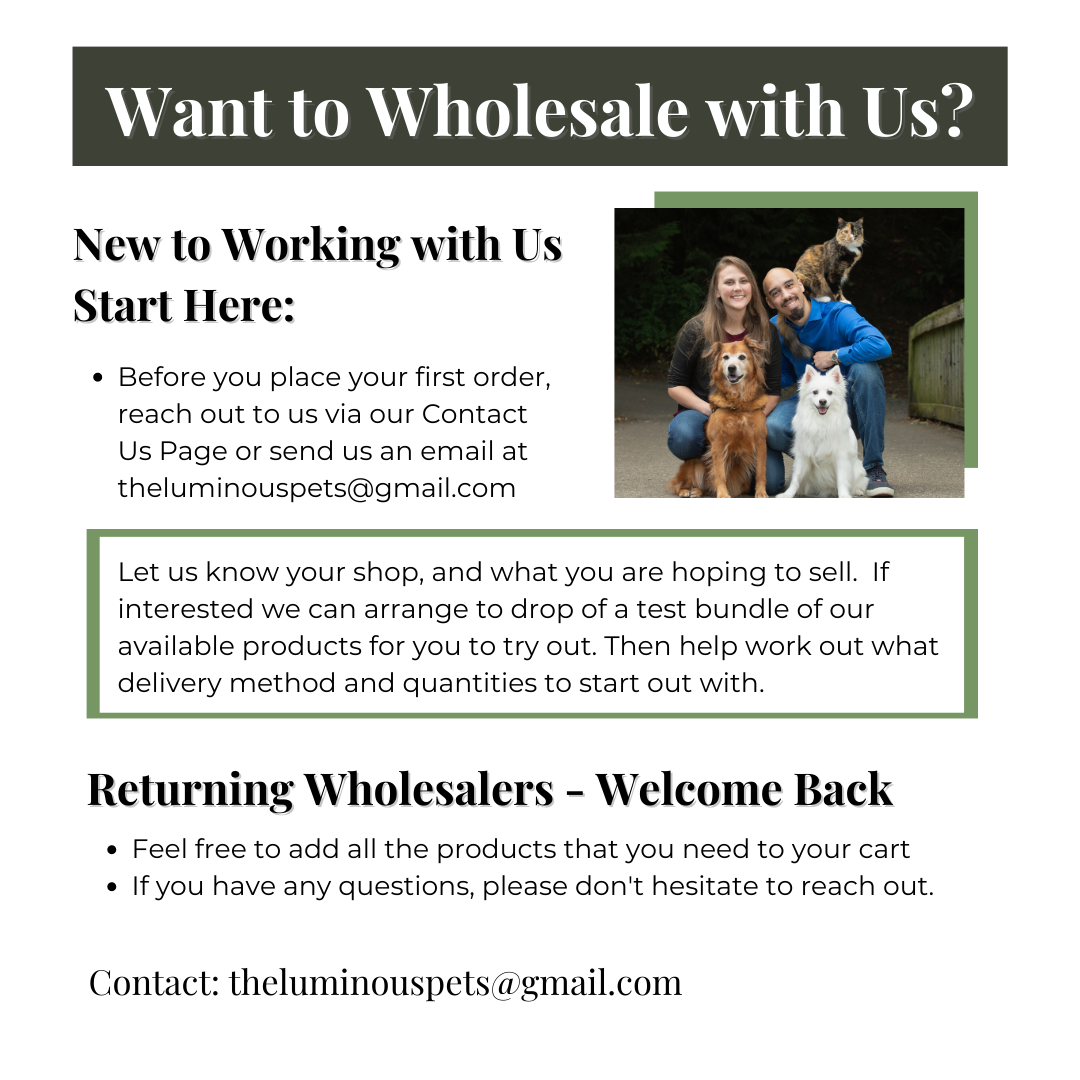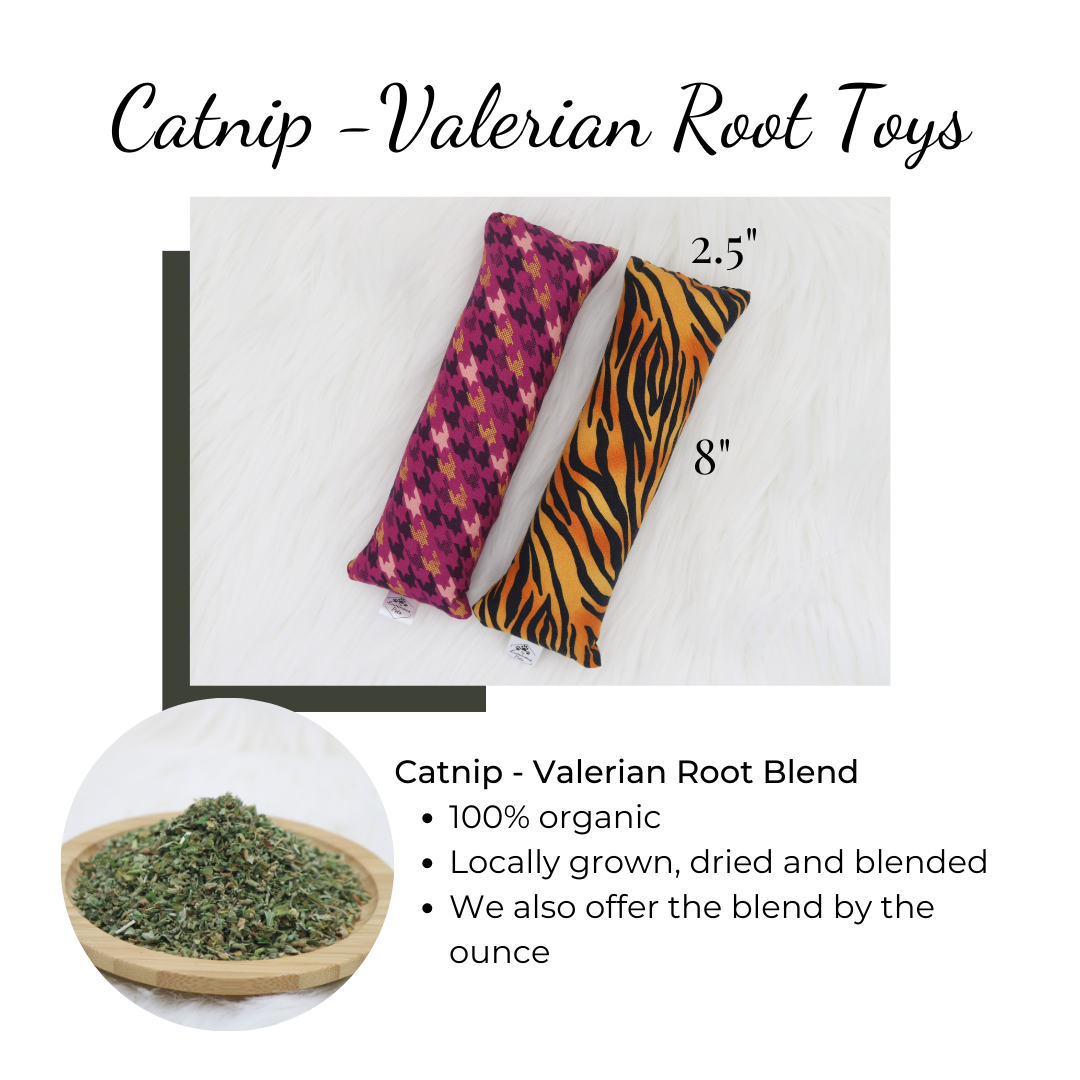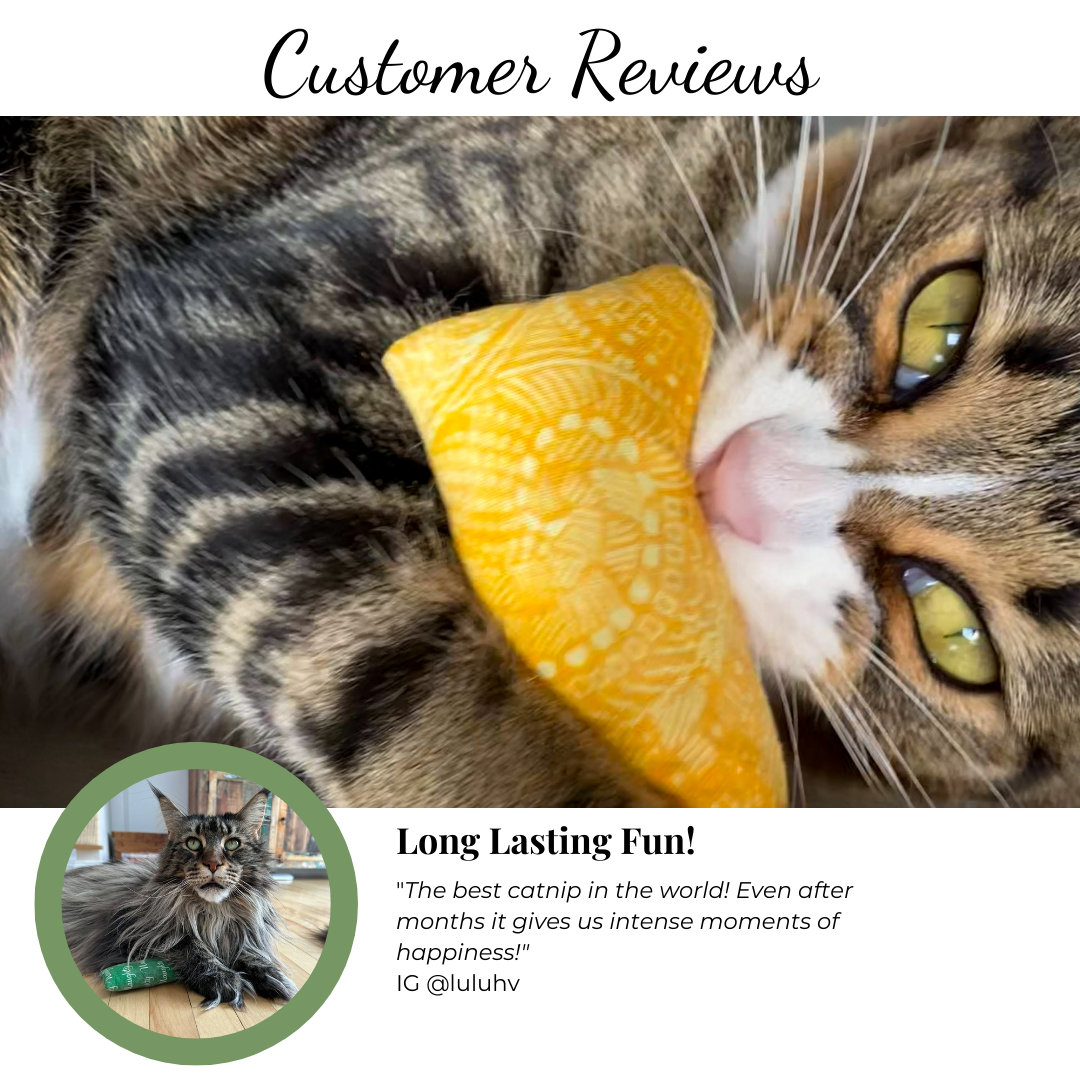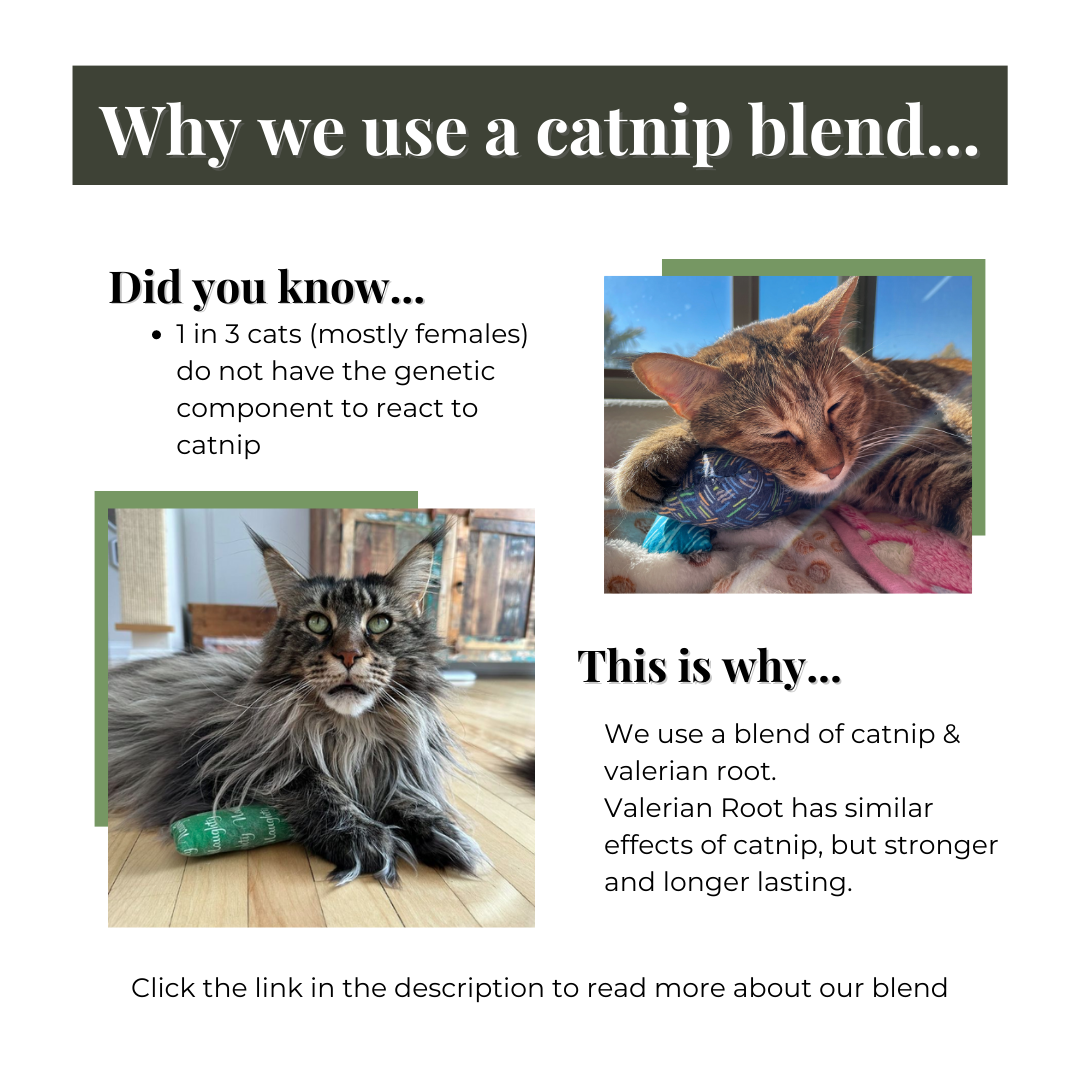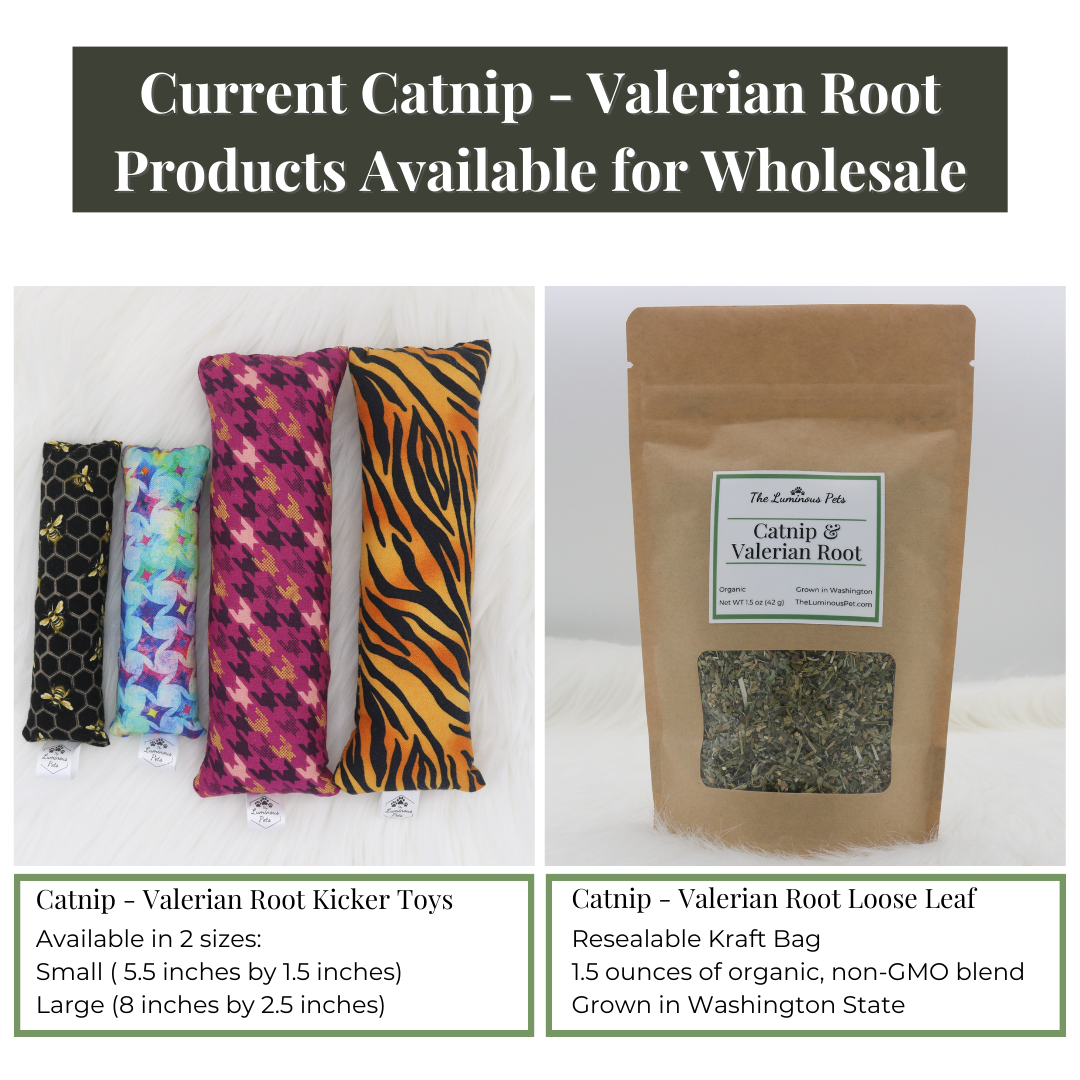 Large Catnip Blend Kicker Toys - Wholesale
Regular price
Sale price
$83.00 USD
Unit price
per
Large Catnip - Valerian Root Toys Packed with Nearly an Ounce of Blend | Wholesale Variety Bundles ($8.30 / toy)
Variety pack of large  kicker toys, filled with out catnip - valerian root blend. When Isiah and I select your assortment, we will include a variety of shades, colors, and designs. We will avoid selecting seasonal prints, unless otherwise requested.
All Available Wholesale Catnip - Valerian Root Toys
Small Catnip - Valerian Root Kicker Toys
Large Catnip - Valerian Root Kicker Toys
Loose Leaf Catnip - Valerian Root Resealable Bags (1.5 ounces)
Sample Baggies of Loose Leaf Catnip - Valerian Root
New to Wholesaling with TLP Start Here:
Want to stock our purrfect toys in your shop?
If you are looking to working with us, please reach out via our Contact Us Page, or our email (theluminouspets@gmail.com). We can help set you up with information around our products, get to know us and help with the success of integrating our products into your place of business. 
Already Wholesaling with TLP Return Here:
Glad to see you are back for more! You are making a cat's day, and they would be proud of your purchase. Feel free to add the items that you need a restock on to your cart. Don't forget to check out our other wholesale items here.
As always, if you need help, have questions, etc. please reach out to us, and Isiah or I will get back to you quickly.
If you are in the Portland Metro Area, don't forget to use your LOCALWHOLESALE code at checkout to get free drop off. 
Wholesale Processing Time:
Currently, our wholesale processing time is under 7 business days, depending on the size of the order.
During the winter months our processing time may increase to 10 business days from time of order to local delivery. If you are outside of the Portland area, remember to factor in shipping times, which slow down starting October through February.

Why add Valerian Root to our Catnip?
* About 1/3 of cats do not have the receptors to react to catnip, majority of those being female cats.
* Valerian root is from a different plant family, and provides a similar effect as catnip. If inhaled, it is a stimulant, but if eaten, it is a calmative.
Learn about Our Catnip - Valerian Root Blend
Read more on our blog posts about Valerian Roots Effects or dive into Facts about Catnip.
Our Catnip Toys
* Cotton fabric (Prewashed with Ecos Hypoallergenic Detergent).
* Stuffed with 100% organic catnip and valerian root, and batting added to maintain shape and durability.
* Our large kickers pack in just under an ounce of catnip blend, that is nearly equivalent to one mason jar!
* Each toy is lined with a fusible interfacing to increase durability of the cotton fabric.
* All toys are handmade and photographed in a light box, therefore, actual color and design placement may slightly vary. We do try to make sure that the picture matches the product as best as possible.
Catnip Toy Size
Large: about 8 inches by 2.5 inches
Best for cats that love to bite and bunny kick toys
A great for big kitty cats
*All toys are handmade so sizing and fabric print location may vary slightly.
Disclaimer
Please supervise your pets while they are interacting with their product(s), anything can happen.
Catnip and Valerian Root are non-addictive; read more about our blend.
Return & Refund Policy

Items may be returned or exchanged within 14 days of delivery. Items must be in original condition.  Buyer will be responsible for all associated return shipping costs. Refunds are issued in the same form as payment received. 

If you have follow up questions, reach out to us via Contact Us Page, or email me at TheLuminousPets@gmail.com
Shipping Info

Once you receive your confirmation email, it takes us 5 to 7 business days (excluding weekends and holidays) to handmake, package and ship. You will receive another notification when your order has shipped.
Share